Mission
We deliver long-term value to our investors through innovative investment solutions with transparency and aligned outcomes.

Our Name
The name Vero, meaning truth, is derived from a street in Israel where my grandfather, David, started a small business after leaving Poland in the 1930's to escape the Nazi invasion. My grandfather developed an eye for identifying and investing in emerging markets during the country's early formation. In the 1950's, he acquired a beachfront property in what was a depressed area which more recently transitioned into a thriving neighborhood and remains the home that my family and I visit annually with deep appreciation for its history. Vero aspires to blend this visionary, long term approach to investing with the strong values and foundation established by Admiral. I am incredibly proud of the reputation Admiral developed in the investment arena, a natural extension of the impeccable reputation established by David Robinson during his playing career. My grandfather's first purchase was on Corda Vero street and his legacy will continue through Vero Capital.
— Founder Daniel Bassichis
Our Firm
Vero, formerly Admiral Capital Group, was founded in 2008 to deliver long term value to our investors and positively impact the communities where we invest. Since inception, we have acquired over $3 billion of real estate assets, and have invested in strategic private equity opportunities that benefit from our established relationships and competitive advantages. Vero has grown into a vertically integrated investor in focused strategies, while our Admiral partnership continues to support social impact investing. Our history of utilizing research and local market knowledge to identify relative value across asset classes and investing early in evolving themes and markets has resulted in a strong track record and long-term relationships with our investors.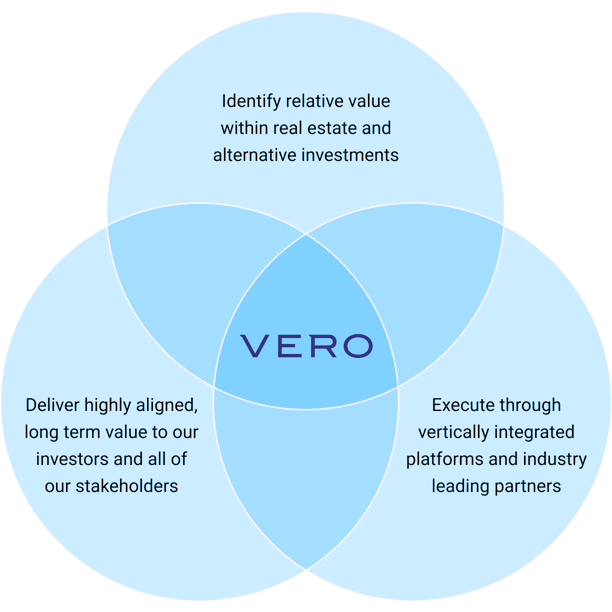 Our Values

Alignment
Our firm was built on the trust of our initial investors—our families and friends—with whom we invested alongside. As we have grown, we remain dedicated to preserving our culture of alignment and transparency with those who have placed their trust in us.

Relationships Over Transactions
We believe a sustainable business is built through lifelong relationships, which is why we are committed to always putting the needs of our clients first and dedicated to protecting their capital above all else.

Investing Where it Matters
We build upon Admiral's core beliefs that investing in our people and communities sets the foundation for success.

An Entrepreneurial Culture
We believe that providing and fostering an ownership culture for each investment team best incentivizes success and alignment between Vero and our partners.
Vero by the numbers
Transaction value
$3.0 billion
Equity deployed
$560 million
Office square footage
2.9 million
Industrial square footage
385,000
Retail square footage
792,000
Our Evolution
2002
Dan Bassichis begins helping David Robinson with a long term strategic plan for The Carver Academy (as part of Duke MBA class project).
2007
Dan and David launch Admiral Capital, a for-profit platform to provide support for David's community impact projects.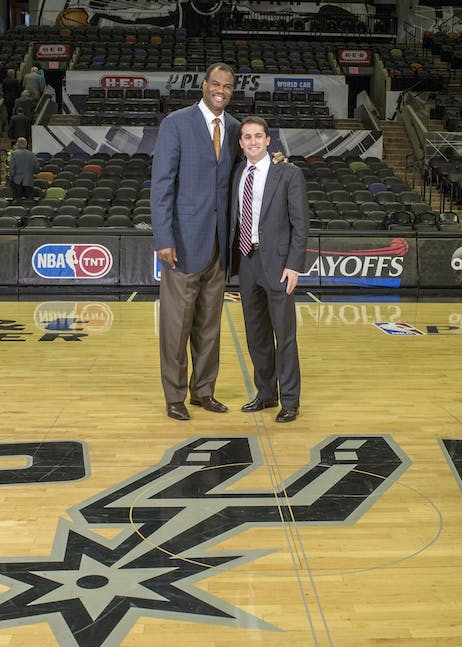 2008
Admiral completes its first private equity deal, in partnership with Kohlberg, to acquire Centerplate.
2010
Admiral forms a partnership with USAA to launch a series of value add funds, and secures early investment from Texas TRS.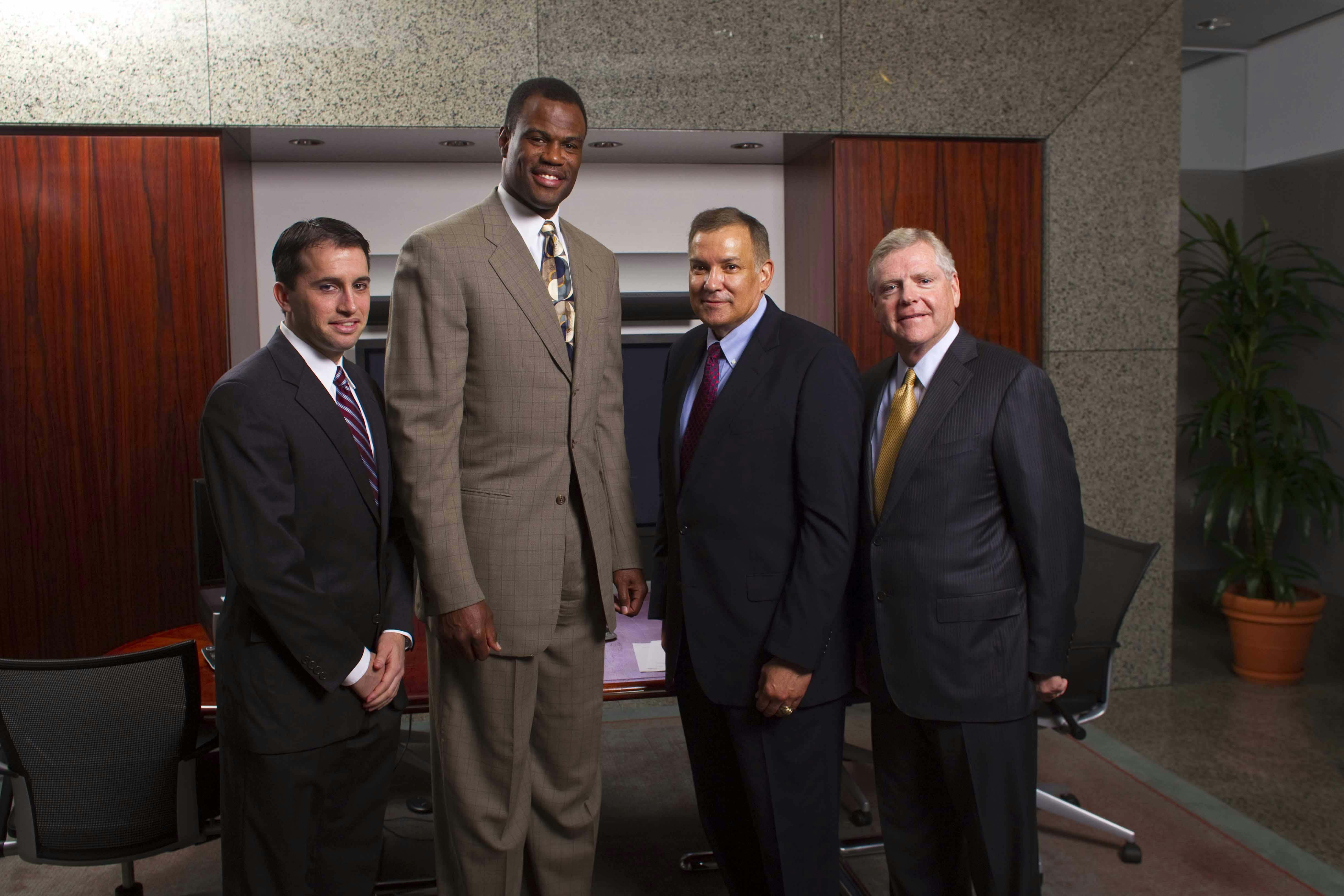 2011
Admiral invests alongside KKR in the acquisition of Academy Sports & Outdoors.

2012
Friends and family series of deals is established, which has grown to 300 investors and over $200 million of equity deployed.
2013
Partnership with IDEA public schools, a not‐for‐profit charter school operator, is established to create IDEA Carver and expand in San Antonio.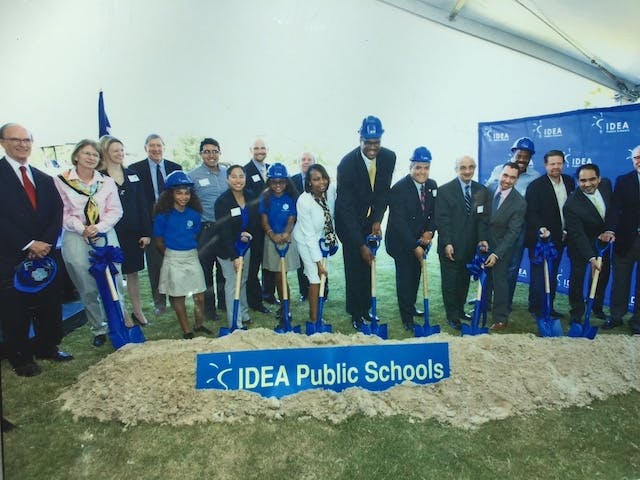 2015
Admiral Fund 2 is launched, in partnership with USAA.

2018
Admiral A2R (now Vero A2R) is launched as a dedicated niche office platform.
2019
Dan Bassichis co-founds the Fitler Club, a 125,000 SF social, fitness and workspace integrated club located in Philadelphia.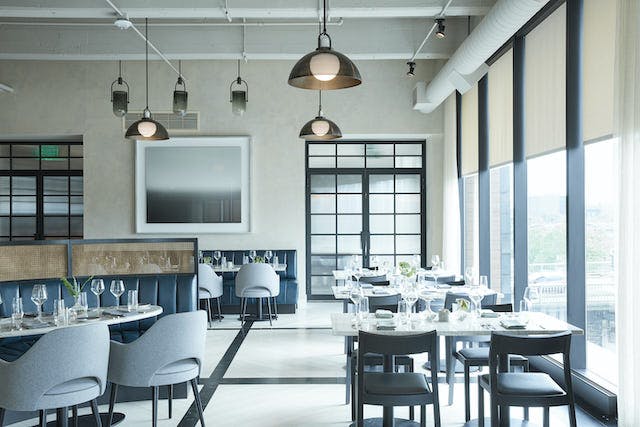 2020
Vision for Vero brand is formed to build and manage niche strategies, Admiral will shift focus exclusively to impact
Niche Industrial co-warehousing platform is launched to pursue higher yielding industrial strategies such as co-warehousing.
Real Estate Finance platform is launched to pursue subordinate debt and preferred equity investments.
2021
Launched Vero Sade, a vertically integrated multi-family developer and operator, creating integrated residential & social club communities, as well as Us Living, our global lifestyle residential brand.
2022
Vero Capital is officially launched to reflect the expanded scope and vision of the firm.
2022
Vero surpasses $3 billion in transaction value across its niche Investment platforms.